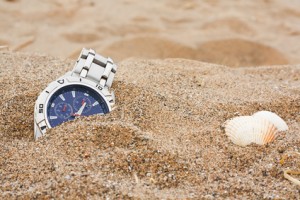 All of us as small business owners find ourselves with last minute changes to our schedules from time to time. Today, for example, I had a client email me an hour ahead of our meeting that he needed to reschedule. The email came in just after I'd gone to lunch, so I didn't see it until I got back to the office 5 minutes before his appointment. So in reality, I had no advance notice and couldn't think ahead about how to reorder my day or my errands. All of us can relate to situations like this occurring in our businesses.
Certainly we can do things do try to avoid last minute changes to our schedules. As a business coach who works with entrepreneurs, my clients are often pulled in many directions every day, so I try to increase the chances that clients will show up and be prepared for meetings by sending reminder emails two days in advance. Mostly it works, but not always.
When you find yourself with one of these unexpected last minute gaps, what do you do?
It's easy to just waste the time trying to figure out which of the many things you have on your task list to do first. Often you may find yourself just checking emails or doing busy work tasks while you try to get your mind focused on what would be best to work on.
I've made a new commitment to myself not to engage in things that fritter this "found time" away. Instead I've decided that "found time" be used to work ON my business. I know for myself that creating marketing content or making follow up calls to potential clients are good ways for me to work ON my business. So today I picked up my notebook with blog post ideas and found the idea to write about "found time" that had occurred to me some weeks ago.
Do you engage in strategic planning time for your business? Do you have some action items to advance your strategic plan listed out? If so, you can pull up that list any time you have an expected block of time open up in your schedule and pick out something to do or get started on.
I'll bet you find that you feel better about doing something good for your business with your "found time" instead of spending that time spinning your wheels on what to do next.
I know I feel really good about writing this blog post and posting it to my website instead of browsing my email inbox and feeling frustrated about balancing my schedule to compensate for the lost appointment block. I hope you'll look at your "found time" in a new way too. Feel free to contact me and share your results.