On Target Contractors Group Coaching
You CAN have a more Successful Painting Business!
You already run a pretty good business but you know it can be better!
>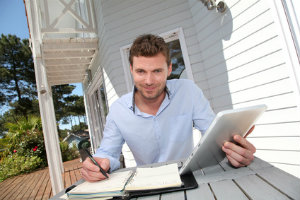 Do you get so caught up in the day to day running of your business…
Doing estimates
Writing proposals
Scheduling
Over seeing jobs
Putting out fires
…and then trying to do your admin and marketing that you run out of day before you run out of critical things to be done?
Do you feel that you never find the time to really work ON your business the way you know would benefit you?
You really want to:
Make more money
Have more time to spend with your family
Give your customers with the highest level of quality and service
Create a team environment with happy employees
Streamline and systematize your business processes to make your life easier
Get the support you need in implementing your business goals with our Monthly Group Coaching for Painting Contractors
.
Not every contractor has the same goals, so we've got two group coaching programs! Pick the one that fits you best:
Small Business Success Group Coaching

This program is for smaller painting contractors – if your strategic goal is to grow a small but profitable and professional company that fits your lifestyle goals

Million Dollar Growth Group Coaching

This program is for medium to larger sized painting contractors – if you have a bigger vision and want to grow an organization with a structure that gives you more freedom and more options for your future exit strategy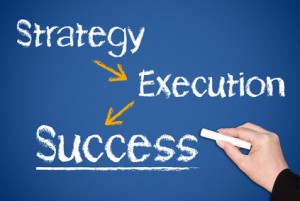 These coaching programs are perfect for Painting Contractors and other Home Improvement Contractors who want to run a more efficient and successful business.
Group coaching is also great support for those of you who have participated in a 10 Week Intensive or one of my other programs in the past and need some inspiration, direction and encouragement to stay accountable to your plan. Being connected to your peers and sharing ideas is a bonus!
Join up to 5 of your peers in this monthly group coaching program that will keep you on track and on target to implement your business goals. As your coach, I will also guide you in some specific workshops to develop systems and structure into your business to help you grow your income and your profits.
We plan to have multiple groups. The first group which started in April, meets on the first Thursday of each month from 1:30 to 3:00 PT (4:30 to 6:00 PM ET) There is still room in that group with new groups forming in August 2014. All sessions are held via Live Webinar format. All sessions are recorded for group members only, if you have to miss a session. Session days/times can be changed by agreement of all group coaching members in your group.
Each group is limited to 6 participants. Your monthly investment is $97 per month.
Want to find out more? Attend a Free Intro Session try out Group Coaching!
The 4 Ways to Grow Your Business

– Intro for Small Business Success Group Coaching
December 2, 2014 at 4:30 PM ET (3:30 CT, 2:30 MT, 1:30 PT)

Cracking the Million Dollar Code

– Intro for Million Dollar Growth Group Coaching
January 6, 2015 at 4:30 PM ET (3:30 CT, 2:30 MT, 1:30 PT)
How Group Coaching Works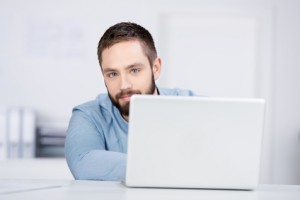 Vision
You have a vision for your business
You want to make that vision a reality
My vision is to support you and your business to achieve your vision
We can do that with structure and support
Structure
We will meet once a month for 90 minutes.
Each month I will talk about a specific topic to help you implement best practices into your business.
We'll add more topics that you choose as important to your business success
We will chunk topics down to make it easier to take in
We will take time to discuss your specific business and how you can implement the month's topic to help your business grow
You will set action steps for yourself for the coming month
Support
You will have the benefit of my coaching in a small group setting
You will meet with your peers once a month
You will help hold each other accountable
You will share goals and progress
You will learn from each other and share ideas
You will have access to me via phone and email for short questions or feedback during the month
Your investment is $97 per month. Your investment is a monthly subscription and you can cancel at any time. However, I would ask you to (on the honor system) plan to commit for 6 months.
You will have input into choosing the best day and time to meet. There is a Members Only secure web page where I provide materials, tools and templates and recorded sessions if you have to miss one. You will also be able to share tools and templates with each other via our secure extranet, Sharefile.
Sign up here to get started on the road to business success!
Questions? Call 619-291-3700 or Email