Free Webinar – March 30, 2012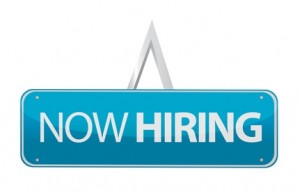 "Did you know that 63% of all hiring decisions are made in the first 4.3 minutes of the interview. The rest of the interview is mostly used to justify the decision already made.
Most interviews are "wandering conversations" that don't focus on the most critical aspects of a job. Most interview questions relate to the tasks necessary to perform a job. Most people don't succeed on the job because their behaviors don't match the culture of the company and the attitudes required to perform."
Excerpt from Doug Duncan, Your HR Solutions. Download flyer
The Art of Hiring Smart 8 Steps to a First Class Selection Process
In this information packed webinar, Doug Duncan from Your HR Solutions will talk about how to select the right people and the appropriate approach to integrate your human system with your other business systems.
You will learn:
How to get employees engaged in your work – what does engagement mean and why is it important to your business?
Once you get the idea behind engaging your employees in their work, you need to decide how to select the right people
As you understand how to select people correctly, then how do you train them, and how do you retain them
Doug will also share his 8 Steps to a First Class Selection Process
Properly written job descriptions (JD)
Expand your ability to find and source the right people
Applicant management tracking system (AMT)
Conduct behaviorally structured interviews
Do both technical and behavioral assessments
Use background checks to verify who they are
Build a linked compensation, bonus, benefits and reward systems
Legal hiring practices
Date: Friday, March 30, 2012
Time: 1:00 PM Eastern (12:00 PM Central, 11:00 AM Mountain, 10:00 AM Pacific
Duration: 60 minutes
Presenter: Doug Duncan, Your HR Solutions
Cost: Free