Are you missing the boat on Social Media?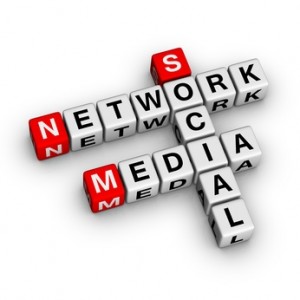 • Do you feel that you don't fully understand how Social Media can benefit your company?
• Do you know that Social Media is an effective way to market your business but you aren't using it well enough to get results?
• Are you constantly bombarded by companies trying to get you to pay money for Social Media services you don't fully understand?
If you answered "yes" to any of these questions, read on…
If you are like most business owners, you want the confidence and knowledge to create a professional Social Media presence that reflects your company brand the way you want to be known, and the tools you need to effectively connect with your audience to get more business!
Are you the owner of a small to medium sized business who wants to get more leads and referrals through social networking?
Online relationships mirror offline relationships. If you can connect with your current contacts through social media as well as in person, you expand your ability to be top of mind with them and become connected to their networks. In other words you get your business in front of more eyes – more often.
Do you want to learn from someone you know and trust?
I'll give you straight answers so you don't waste your money on "experts" because you don't know enough about social media to discern what is a good investment of social media marketing dollars and what's a rip-off.
As a business coach, I've been working with small businesses for over 10 years to grow their businesses, and my clients will attest to the fact that I keep their best interests in mind. That is how I build long term relationships as a trusted advisor.
Social Media Marketing – From Mystery to Mastery
Whether you ultimately want to manage your own social media marketing in-house or decide to have someone else manage it, it is worth your time to spend 4 hours to educate yourself about how social media marketing can be implemented in your company to reflect your company brand and effectively connect with your audience to get more business.
Social Media Marketing – From Mystery to Mastery is a 4 part Webinar Series to help you to get moving with Social Media Marketing and start generating leads! This is a class series focusing on implementing Social Media Marketing for Your Company – not just learning about it.
Four Thursdays: May 26, June 2, June 9, June 16, 2011
Presenter: Linnea Blair
• Thursdays, May 26, June 2, June 9, June 16, 2011
• 5:00 PM Eastern (4:00 PM Central, 3:00 PM Mountain, 2:00 PM Pacific
May 26 – Social Media Marketing Overview – This first class is FREE!
Online social media is a critical piece of your marketing strategy to create brand awareness, generate new leads and gain referral business from existing clients and referral partners.
• Learn why the social media landscape makes it imperative that your company has a strong marketing presence online
• Determine your purpose for using social media so that you show up appropriately for your marketing goals
• Learn how to maximize your company presence on social media sites
• Start using effective networking and marketing techniques with social media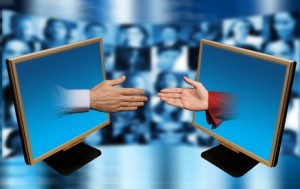 June 2 – Power Up Your LinkedIn Networking
Discover how to develop new referral relationships and enhance existing ones by creating an active presence on LinkedIn. Here's what we cover:
• A Good Profile is your calling card – You will create or tune up your profile
• Who are your best Connections and how to find them – You will grow your connection list with good contacts you already know, and learn how to find more.
• Increase your visibility – You will begin taking actions to bring more attention to your profile.
June 9 – Your Business On Facebook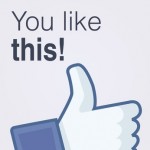 Just being "on Facebook" is not enough. Your success requires creating a visible presence and generating interest for your audience. Here's what we cover:
• Professional Business Page- You will create or tune up your Facebook Business Page
• Content Creation – You will begin to add interesting content to your Page and set up your Blog (if you have one) to update your page.
• Increase your visibility – You will begin taking actions to bring attention to your page, grow your audience, and keep them looking for more.
June 16 – Tweet & Connect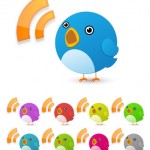 Twitter is so easy to use that it's a no-brainer to have an account. Here's what we cover:
• Set-Up with a Twitter Profile and start growing your list
Tweet your Message – learn to create interest with interesting mini messages that people notice
• Social Media Connections – Connect your social media accounts to leverage your time & expand your visibility.
There is "homework" for this class! Be prepared to spend time between classes working on your social media action steps. Classes will be recorded, so if you miss a session, you will be able to download the audio recording of the live class and listen to it later.
Your Investment in this 4 Class Webinar Series is just $147
But if you register by May 25th you pay only $97!
Bonus: Receive our social media mind map when you enroll
Can't decide right now? Take the first class for free and then sign up for the other three! Of course you miss out on the bonus pricing that way, but it's still a great value!
Testimonials for Linnea's Classes and Workshops
"Linnea is a great speaker for a workshop. She has a thorough understanding of her subject and presents it in an easy, relaxed manner that all can understand and take back home and implement into their business."
"I had never realized what a powerful tool Social Media could be. The class that I took last year helped me get started using Facebook, Twitter and LinkedIn. Your suggestions helped me refine my approach to this form of marketing and also how to avoid potential land mines. I am now able to quickly and cheaply reach my existing customer base and it has helped get the word out to new customers as well."

"Linnea has been a regular speaker for PDCA. Her knowledge of marketing and finance has benefited members of our association. In addition she has been helpful in improving our educational programming by working with us on determining better topics and solutions for members."
"Thank you for sharing your time and expertise with our business alliance group. Your presentation was excellent and I hope it inspired everyone to put together a formal business plan."
"I had the privilege of watching Linnea lead a group exercise in a training workshop that she developed and was very impressed with her easy manner in delivering new and potentially difficult information. It was clear to me that everyone in the room felt comfortable with her. Later, when she was away from the group, the comments made between participants confirmed my observations. A born teacher/coach."