Relationship Marketing – Leverage your Connections to Get More Business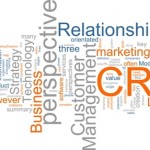 There is gold in your contact database if only you take the time to mine it. Every business owner has a list of clients who love your product or service, a list of prospects who have contacted you for a bid even if they didn't hire you, and a list of valuable business contacts who can refer business to you. The secret to getting more business by leveraging your relationships with customers and contacts is to nurture those relationships by staying in touch. With some organization, some planning and some tools, your company can begin to reap the rewards of good relationship marketing

Increase Business and Referrals with B2B Marketing – October 5, 2010
Whether your company has other businesses as your primary clients or if other businesses are great referral sources for you, getting your foot in the door of good prospect companies can be daunting. Maintaining a business relationship can also be challenging over the long term. B2B marketing often requires a different approach than B2C or business to consumer marketing. We'll discuss differences between business and consumer marketplaces and talk about the marketing strategies you can develop to be successful with business to business marketing and developing referral relationships.
Tap into the Value in Your Customer List – October 12, 2010
When you realize that much of your business comes from existing customers or referrals, it's surprising that many businesses don't market to their existing customers, or if they do, they don't do it very well. Most of us like to think that our customers will always remember us when they have a need for our services and pick up the phone and call us. Some undoubtedly do, but many more may need a prompting to inspire them to call us instead of our competitor who just sent them a flier, or another company their neighbor recommended.
Think of your customer communications as relationship building. We'll discuss how to create a useful database for your contacts, how to classify your customers and other contacts. You will also learn successful strategies and marketing tactics you can use to keep your company top of mind with your clients, prospects and referral sources.

Take Advantage of Social Media – October 19, 2010
Most businesses these days can't afford to ignore Social Media. Whether or not you are already active on Social Media networking sites, you can benefit from learning how to get better at incorporating social networking into your overall marketing plan.
Social networking online works hand in hand with social networking offline. We'll discuss how you can effectively use LinkedIn, Facebook and Twitter to increase your audience and expand the reach of your message to your target markets.
Create a Stay in Touch Marketing Plan – October 26, 2010
With the best of intentions, many businesses fail to execute their marketing plans. The key is to decide on your strategy for relationship marketing for each of our target groups of customers, prospects and referral partners and then map out a plan and timetable to execute it. You need to find the right tools and delegate tasks to the right people to make your plan work for you.
In this final webinar we'll help you get started in creating a workable plan. We will also teach you about some easy to use and low cost tools and strategies to help you stay in touch with your customers and your other connections to keep the business coming in.
Dates: 4 Tuesdays, October 5, 12, 19, 26, 2010
Time: 1:00 PM Eastern (12:00 PM Central, 11:00 AM Mountain, 10:00 AM Pacific)
Cost: $147 but only $117 if you register by September 28
Register Here