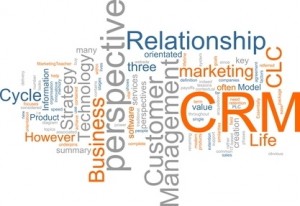 Customers need the same attention you offered them as a prospect. Offer that same personal attention and they will become loyal advocates, or possibly even a raving fan!
CRM stands for 'Customer Relationship Management'. It's about knowing your customers and using this knowledge to form profitable relationships with them. What is new about CRM is the development of software applications that can be the basis of a customer relationship management system in any business. We will talk about how these systems can be made to work, and why they often don't.
A good Customer Relationship Management System can deliver a profitable focus on customers that can really pay off for any size of business. In this webinar, you will learn:
Steps to developing and implementing a CRM strategy
How to tell if you're getting value out of a CRM system and which are the most important metrics to monitor
Valuable ideas for creating a communications plan for staying in touch with your customers, prospects and referral partners
These are fail proof methods for turning your prospects to customers and your customers to raving fans. And that is worth a whole lot to your bottom line!
Date: Thursday, December 16, 2010
Time: 1:00 PM Eastern (12:00 PM Central, 11:00 AM Mountain, 10:00 AM Pacific)
Cost: $27 General Public (On Target Community Free Members $17)
On Target Entrepreneur, Business or Executive level members may attend free. Log in to Member Portal to Register