Contractor's Business BluePrint – 10 Week Intensive
Chart Your Course to Business Success!
If you want your contracting business to be a professional business that runs on best practices, this class is for you. This class is for business owners who are ready to take action to build a better and more sustainable business, not just one that they work in every day.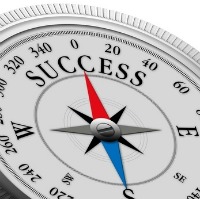 Learn from a business coach who is an expert in helping small businesses like yours to grow and prosper.
In this 10-week webinar series, you will:
Develop a 1-3 Year Vision for your business
Get clarity about your Value Proposition
Create a Mission Statement that inspires you
Learn Financial Management principles and best practices
Get confidence in your ability to understand your financial statements
Calculate your breakeven point and other critical ratios
Create a profit plan and budget for 2014
Define your client process system
Create an organizational chart for your company and define roles
Define your target markets
Develop a strategy to communicate your offer to your market
Learn how to track your marketing and sales results
Develop a calendar to schedule your marketing initiatives
Learn how to hold company meetings and set agendas
Start tracking your job profitability consistently
Learn how to get better at delegating
Get more confidence in your ability to create the company culture you want
PLUS: Get feedback from your expert facilitator on your homework
Course Logistics: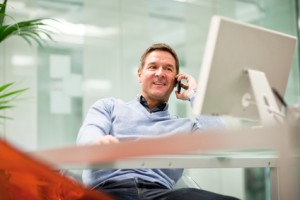 This Course meets for 90 minutes each week for 10 weekly sessions via Live Webinar Format beginning January 23, 2014. Dates as follows:
January 23, 30, 2014
February 6,13,20,27, 2014
March 20, 27, 2014
April 3, 10, 2014
All sessions are from
1:30 PM to 3:00 PM Pacific
2:30 AM to 4:00 PM Mountain
3:30 PM to 5:00 PM Central
4:30 PM to 6:00 PM Eastern
The live sessions will be recorded, so if you miss a session, you'll be able to download the audio and listen at your leisure. Session recordings are generally available within 24 hours of the session.
Bonuses:
Bonus #1: You will get access to tools and templates that I have developed to help businesses create structure and systems.
Bonus #2: You will get access to my 5 session recorded webinar series Your Business Plan – Roadmap to Success.

Here's what a recent graduate of the On Target Intensive had to say…
"There is a lot to like about Advisors On Target's 10 week intensive "Chart Your Course to Business Success" by Linnea Blair. In particular, the homework assignments are key to being proactive in developing your business plan. I found Linnea's presentation to be thought provoking, insightful, and chock-full of useful knowledge towards business development. In addition, to listen and learn from peers in the business to always useful. I would highly recommend this course to any small business owner looking for a key to success." – Dan Frost, Frost Painting, Inc.
Agenda for Chart Your Course to Business Success
Week 1 – Vision, Mission, Big Picture Strategy
Week 2 – Effective Financial Management
Week 3 – Creating a Budget/Profit Plan for 2012
Week 4 – Marketing Strategy
Week 5 – Marketing Plan
Week 6 – Job Profitability and Production
Week 7 – Client Process System
Week 8 – Successful Company Meetings
Week 9 – Leadership, Delegation & Culture
Week 10 – Business Planning/Strategy
Investment
Invest in your business for 10 weeks and get results that you will enjoy for years to come. Your investment in the On Target 10 Week Business Intensive is $997. If you sign up at least 30 days in advance, you can save $100. This option expires on December 23, 2013. If the option is still available on the registration page, you are eligible for the special.
This course is limited to 7 Participants so you can get a lot of individual attention!


Testimonials for Linnea's Classes and Workshops

"Linnea is a great speaker for a workshop. She has a thorough understanding of her subject and presents it in an easy, relaxed manner that all can understand and take back home and implement into their business."
"I had never realized what a powerful tool Social Media could be. The class that I took last year helped me get started using Facebook, Twitter and LinkedIn. Your suggestions helped me refine my approach to this form of marketing and also how to avoid potential land mines. I am now able to quickly and cheaply reach my existing customer base and it has helped get the word out to new customers as well."

"Linnea has been a regular speaker for PDCA. Her knowledge of marketing and finance has benefited members of our association. In addition she has been helpful in improving our educational programming by working with us on determining better topics and solutions for members."
"Thank you for sharing your time and expertise with our business alliance group. Your presentation was excellent and I hope it inspired everyone to put together a formal business plan."
"I had the privilege of watching Linnea lead a group exercise in a training workshop that she developed and was very impressed with her easy manner in delivering new and potentially difficult information. It was clear to me that everyone in the room felt comfortable with her. Later, when she was away from the group, the comments made between participants confirmed my observations. A born teacher/coach."

Still have questions? Feel free to call Linnea Blair at 619.291.3700