Your Business Plan – Road Map to Success
Next Free Business Planning Overview class is on February 15, 2012. Register Here.
What opportunities are you missing by not having a plan?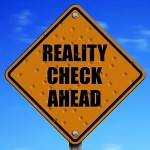 Think about how you would answer the following questions:
Why did you go into business?
Have you achieved your goals?
Is your business running you?
If you're not satisfied with all of your answers, read on…
If you are like most business owners, you want to get your business under control. You want to be able to step outside the day to day events and be able to work ON your business. Spending time on Business Planning is a key strategy for business owners who want to get their life back and enjoy more of the perks of owning a business and less of the challenges.
Sound familiar?
Are you the owner of a small to medium sized business who wants to make a strategic plan to grow your business?
You know yourself how tough it is to survive in business. Today it's not just good enough to have a great product or service. Surviving economic and competitive factors, and growing your business requires that you be a good leader and manager.
Being a good CEO of your business means you must have clear objectives, understand your market, develop a good operational structure, and manage your money properly as well as producing quality products or services.
A business plan is about all those things – and giving you the information to manage your business.
Do you want to learn from someone you know and trust?
I'll give you a no-nonsense approach to help you put a simple, yet effective business plan in place in the next 30 days.
As a business coach, I've been working with small businesses for over 10 years to grow their businesses, and my clients will attest to the fact that I keep their best interests in mind. That is how I build long term relationships as a trusted advisor.
Your Business Plan – Roadmap to Success
A well developed business plan helps you as a business owner to focus on future business success and guides you in gathering all the necessary resources to achieve that success.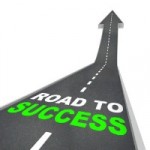 It is a well documented observation that most businesses do not plan to fail – they simply fail to plan. Having the "hows and whys" of your business documented provides a powerful focus to help you achieve success. It also provides a monitoring tool to measure progress towards your goals.
There are three reasons why you need a "living" business plan, (not one that you created years ago that is now gathering dust in a file somewhere).
A good business plan is your roadmap – a guide for you to refer to as you make decisions about how to run your business.
As you bring team members into your organization, or train and educate your existing team, your business plan provides clear direction and reinforces your culture.
Banks, governments and business partners are increasingly requiring business plans to support their decisions relating to lending and providing financial assistance, and a good business plan can make the difference.
Bonus Reason for PDCA members: a business plan is a requirement to become a PDCA Accredited Contractor because your trade organization knows a business plan will help you to be a more successful and professional contractor
Your Business Plan – Roadmap to Success is a 5 part Webinar Series to help you to develop an active and effective business plan. This is a class series focusing on implementing Business Planning for Your Company – not just learning about it!
Wednesdays: February 15, 22, 29, March 7, 14, 2012 – Bonus Session February 15, 2012 is free
1:00 PM Eastern (12:00 PM Central, 11:00 AM Mountain, 10:00 AM Pacific
Presenter: Linnea Blair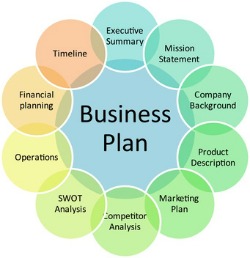 February 15 – Bonus Session! Your Business Plan – Roadmap to Success – This first class is FREE! —Register Here — This webinar is an overview of the benefits of developing a business plan in gaining increased control over business operations and improved opportunities to step back and work ON rather than IN the business. You will learn the key steps required to create a plan document for your business and how to use it. We'll cover:
What's in a business plan
How a business plan helps you manage your business
How to prepare a business plan
How to use your business plan
February 22 – Your Business Plan – Your Business Model
The business model section of your plan addresses your reason for existence, what you bring to the marketplace and the structure of your operations. We'll start with your company direction, why you are in business, and what you want to achieve. Then we'll look at your vision for the future of your company and then define the goals and objectives that will help you create that future. In this class you will work on the first section of your business plan to:
Define your vision and your mission
Describe your value proposition
State goals and objectives
Explain the structure of your operations
February 29 – Your Business Plan – Your Financial Plan
Your financial plan shows you and your potential investors that your business has sustainability in the short term and profitability over the long term to achieve your vision and provide a good return on investment for the shareholders in your company. A budget and projections help you to understand your financial picture and with regular monitoring will help you to recognize potential problems and take appropriate action to keep your business solvent and profitable. In this session you will learn how to:
Define your financial assumptions
Create a Budget/Profit Plan
Show Financial Projections for future years
Do a cash flow projection
March 7 – Your Business Plan – Your Marketplace
Marketing is a key component of your business plan and the parts of the plan that deal with marketing are a Market Analysis and a Marketing Plan. We'll help you to develop Market Analysis that shows your understanding of the market, your customers and your competitors. You will then create a Marketing Plan to present the strategies to develop the leads for achieving the sales forecasts you are projecting.
Define your market
Analyze your market and industry
Identify your marketing and sales strategies
Describe your advertising and promotional activities
March 14 – Your Business Plan – Your Executive Summary
An Executive Summary is a condensed version of your entire business plan and is written last after you have developed all the other components of your plan. It's important to consider who will be reading your plan and speak to them. You want to tell the story of your company and your vision of the future in such a way that is clear, engaging and fully supported by your data. In this final class you will:
Discuss components of the Executive Summary
Learn tips for writing an effective Executive Summary
Participate in a Q&A session about anything covered in previous classes
There is "homework" for this class! Be prepared to spend time between classes working on your business planning action steps. Classes will be recorded, so if you miss a session, you will be able to download the audio recording of the live class and listen to it later.

Your Investment in this 5 Class Webinar Series is just $167
Can't decide right now? Take the first class for free and then sign up for the other four! Of course you miss out on the bonus pricing that way, but it's still a great value!
Testimonials for Linnea's Classes and Workshops
"Linnea is a great speaker for a workshop. She has a thorough understanding of her subject and presents it in an easy, relaxed manner that all can understand and take back home and implement into their business."
"I had never realized what a powerful tool Social Media could be. The class that I took last year helped me get started using Facebook, Twitter and LinkedIn. Your suggestions helped me refine my approach to this form of marketing and also how to avoid potential land mines. I am now able to quickly and cheaply reach my existing customer base and it has helped get the word out to new customers as well."

"Linnea has been a regular speaker for PDCA. Her knowledge of marketing and finance has benefited members of our association. In addition she has been helpful in improving our educational programming by working with us on determining better topics and solutions for members."
"Thank you for sharing your time and expertise with our business alliance group. Your presentation was excellent and I hope it inspired everyone to put together a formal business plan."
"I had the privilege of watching Linnea lead a group exercise in a training workshop that she developed and was very impressed with her easy manner in delivering new and potentially difficult information. It was clear to me that everyone in the room felt comfortable with her. Later, when she was away from the group, the comments made between participants confirmed my observations. A born teacher/coach."