Is it Time for Your Business Health Check Up?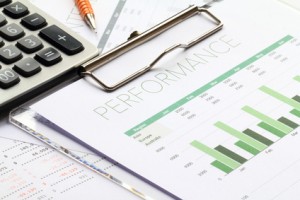 A Business Health Check Up is a financial performance review of your company over the last 3 years.  We'll ask you for the last 3 years of Profit and Loss Statements and Balance Sheets.  We'll also ask for a couple of other pieces of information. Your data is always confidential. See our Privacy Policy.>
When we have finished our analysis,  in a few days, you will receive a Business Performance Report with Industry Comparisons for whatever industry your business is in.  We will then sit down together either in person or virtually using a web meeting software to discuss our finding and give you some specific recommendations for improvement for your business. This 90 minute consultation will give you insight into how your business is performing and what action steps we can recommend for improvement.
Quite often this meeting serves as a confirmation of what you may already think about your business.  We've had clients tell us "it gives me peace of mind knowing that my business is on the right track". For others it can be an eye opener into things they didn't know about their business.  Since many business owners don't have an opportunity to dig deep into what the financial numbers are telling them about their business or if their metrics are in line with industry averages or exceeding them, this process is valuable.
After your consultation, we may agree that some additional work is indicated to help your business improve and to meet your goals for your business.  If this is the case, we can then move into working together in our On Target Business Success Program to help you put some best practices to work to build a better and more profitable business.
Testimonial for Business Health Checkup
"As a business owner, I first worked with Linnea of Advisors on Target when we were about a $500k family business and now we look to break a million in sales. The Business Health Checkup has been a great asset to my entrepreneur and management needs. Linnea's expertise is extremely helpful. The relevant reports developed from my data are wonderfully organized and are very helpful in guiding my decisions. The comparison ratios are great for a reality check and give me confidence in pursuing business changes. I find Advisors On Target to be a great value and very worthy of the fair pricing.." ~ Randy Fornoff
Call Us Today at 619-291-3700 or Contact Us via Email to talk to us about your business.
Ready for your Business Health Checkup?