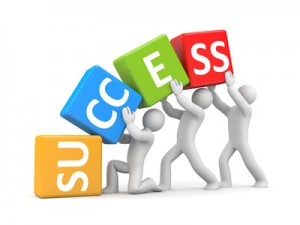 Free Intro Session for Group Coaching Program for Solo-preneurs and Small Businesses
Overview
The goal of this On Target program is to enhance the overall business performance of each participant in the areas of business strategy, marketing and finance. Each Session is 90 minutes in length and includes a planned curriculum and interactive discussion between facilitator and participants as well as opportunities for participants to share ideas and help hold each other accountable to their own goals.
Schedule of WorkshopsGroup Coaching
Workshops will be scheduled at 3-4 week intervals with a goal for each participant to grow their business within 6 months. Investment is $97 per month for 6 months. There must be at least 5 participants at this price point. Groups are limited to 5 to 8 participants.
Topics to include:
Customers and Marketing
Identify your Target Market & Unique Selling Proposition
Create a Marketing Plan
Develop a Customer Communications Plan
Customer Relationship Management
Customer Communication Tools and Systems
Finance
Know your numbers – Key Metrics to watch
How to track income and expenses
Create a budget/profit planBusiness
Strategy
Develop a vision for your business
Set goals to achieve your vision
Introductory Session: The 4 Ways to Grow Your Business
It may sound a little simplistic, but there are really only four fundamental ways to successfully grow your business – in other words to make it more valuable. These four ways are:
Increase the number of customers of the type you want to have
Increase the number of times customers come back to buy from you
Increase the average value of each sale you make
Increase the effectiveness of each process in your business
It's interesting to contemplate the fact that all of the business development strategies you might implement will fall into one of these four categories.
Join me for this free session (offered via live workshop or webinar)
Friday, February 1, 2013
10:00 AM – 11:30 AM 3940 Hortensia Street, San Diego, 92110
Register Here for this Free Introductory Session via Live Workshop
or
Friday, February 1, 2013
1:30 PM to 3:00 PM PT Webinar
Register Here for this Free Introductory Session via Webinar

There's no obligation to sign up for the Workshop Series and Group Coaching, though we'll be happy to welcome you to join us!