How important is it for your business to look good on the mobile web?
Let's check out a few facts:
• Over 85% of mobile phones can access the mobile web
• Mobile web usage doubled last year and will double again this year
• In the US, 25% of mobile web users are mobile-only
• The most popular mobile web destinations include social networking, search and maps
• Mobile searches have quadrupled in the last year
• 71% of smartphone users who see TV, press or online ads do a mobile search
Is there any doubt?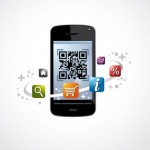 A few years ago, a small business mobile site was a novelty; today it's a necessity. How many people get their first impression of your business from a screen that fits in the palm of their hand? And what happens when these visitors have to wait for your site to load, or struggle to navigate your site or read your content?
They leave…
You need your customers and prospects to have a positive experience on your site, whether they visit you from home, office, car or sidewalk. Fortunately, there are some simple guidelines you can follow to create a mobile-friendly experience for your visitors, starting today.
Read More→